Shortly before the tour starts, the Hamburg "Techno Marching Band" Meute release their second studio album entitled "Puls". In addition to reworks by DJs such as Deadmau5, Rival Consoles and Kölsch as well as their own compositions, it also includes a new interpretation of the title "Purple Noise" by Boris Brejcha, which is published by UCP.ONE.
What began as an experiment on the streets of St. Paulis, after numerous viral hits, landed within a very short time at the most prestigious festivals throughout Europe. In the meantime, the euphoric live shows of the eleven Hamburgers in the iconic red jackets enjoy a legendary reputation far beyond Europe's borders. The electrifying eleven perform a revolution in techno exclusively with acoustic instruments and at the same time redefine the idea of the brass band. With hypnotic sounds, they drive the audience into ecstatic worlds of emotion and leave behind intoxicating bliss.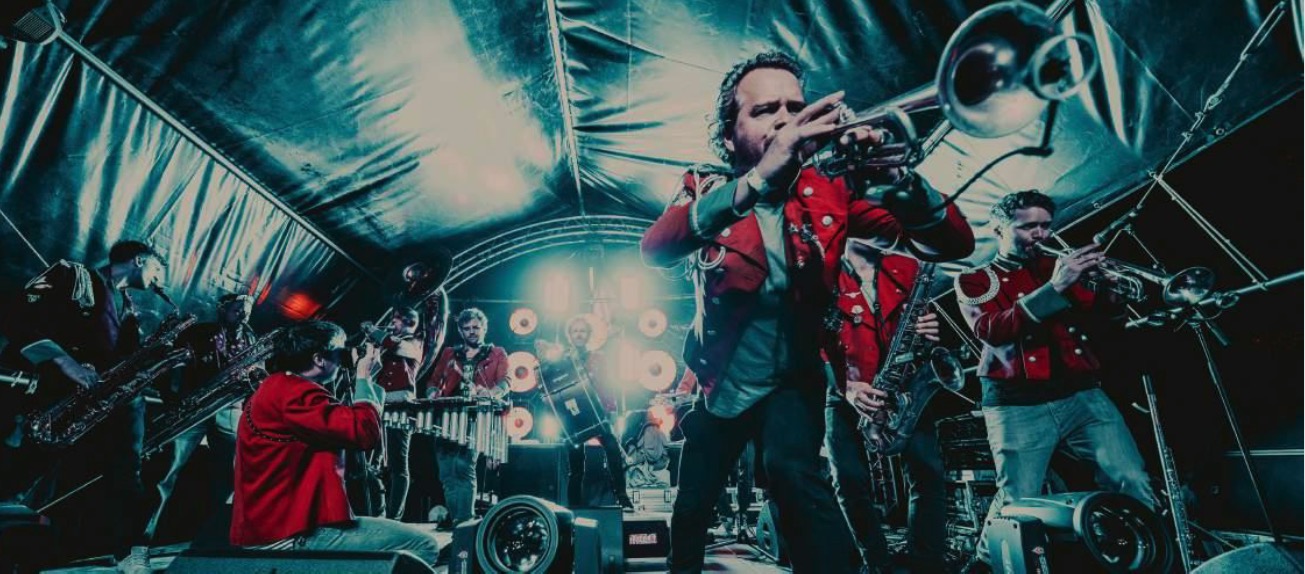 After more than 300 live shows, including collaborations with Laurent Garnier, Stephan Bodzin, Solomun and Flume, they are now announcing their second studio album, which will feature their own compositions for the first time. Today, 21.02.2020, the album with a total of ten tracks will be released on the in-house label Tumult.